Discover our
Online Escape Rooms
Start the adventure, right in your own home! With our Online Escape Games your laptop turns into an Escape Room. Investigate a kidnapping case, solve the mystery of the missing painting or save Christmas – all from your sofa.
Our Online Games
Your great adventure!
Become a detective in your living room with online escape games. Choose your favorite among our exciting stories and dive into the world of puzzles. Our online Escape Rooms are set up in different levels of difficulty, so there's a story to suit everyone from 6 years old. Invite other players to solve the tricky tasks together or go alone into the online Escape Room.
FAQ
No riddles, only clear answers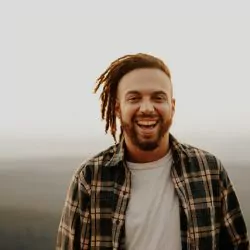 Today we played "Berlin Loot" – a real fun game for four! All were challenged, much puzzling and combining! Challenging, but also not toouu difficult. Keep up the good work and thanks for a great time! Thomas L.
THIS IS HOW AN ONLINE ESCAPE GAME WORKS
Online Escape Rooms can be played independently and at any time from the comfort of your home computer screen.
The basic game concept is similar to that of a traditional Escape Game: you are given various clues and tasks that guide you through an exciting experience. Only those who demonstrate logic, thinking skills and creativity will ultimately get to the truth and successfully complete the mission.
All you need for the puzzle fun is a computer with Internet access and a pen and a piece of paper. In a game you need a smartphone with the Instagram app. To communicate with your team members, you use Skype, Whatsapp or Google Hangouts, among others.
Once you have selected and booked your online Escape Room, you will immediately receive your access code and all other information by e-mail and can start directly into the adventure. There is no time limit. However, you can look forward to about 90 to 120 minutes of pure entertainment and exciting detective work. Should you ever get stuck? No problem, because you will find helpful tips for each task.
Book online Escape Room for home
So that you don't have to miss out on time together with your colleagues at home or want to experience an adventure with your friends despite the distance, we offer you our Online Escape Rooms.
You can choose from a variety of online escape games with different themes, so there's something for everyone. For example, uncover a hidden family secret or go in search of Nina's missing father. Both beginners and experienced Escape Room players will get their money's worth.
Face our missions together as a team and prove ambition, team spirit and cohesion – the perfect fun for puzzle lovers aged 6 and up. Will you manage to find all the solutions and complete your tasks? Book our online Escape Rooms and let us surprise you!